Reports

For accessing Reports please choose Reports from Setting Menu.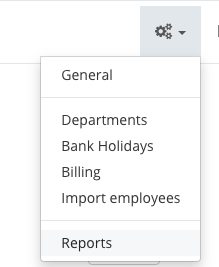 There you can fine three types of reports:

1. Allowance usage by time - this reports provides in-depth details of all types of absences by employee.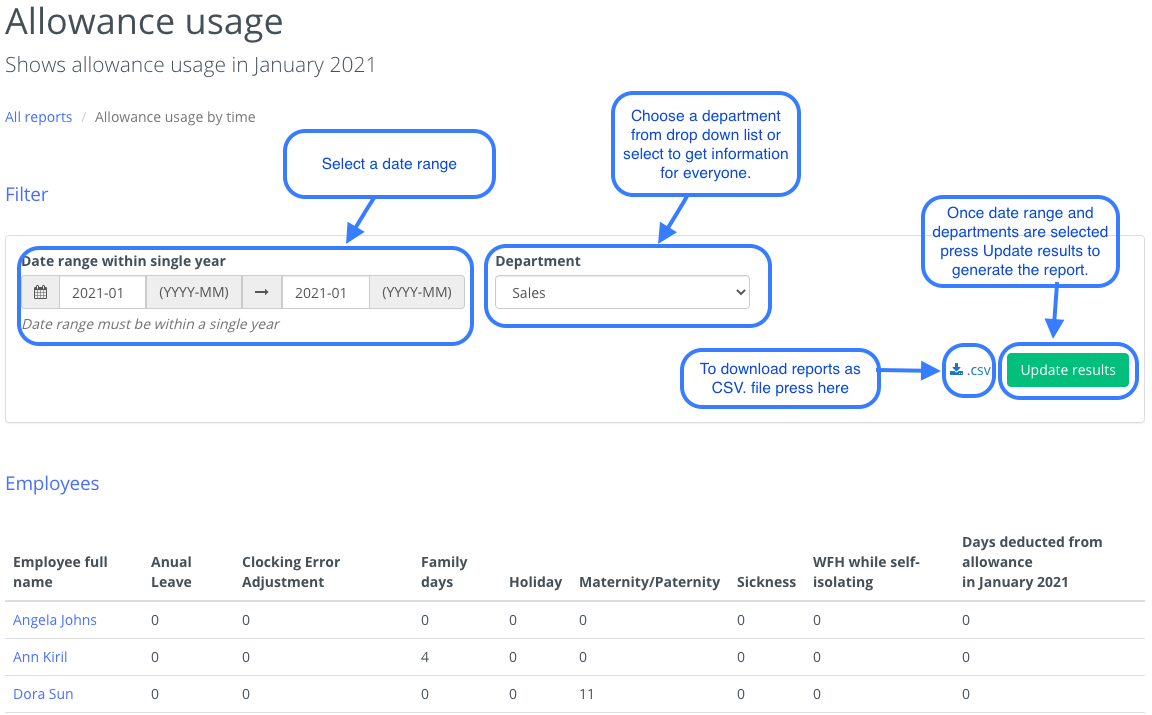 2. Employees leaves - very versatile report. All essential information about employees leave requests with dates, status, leave type, approvers and comments.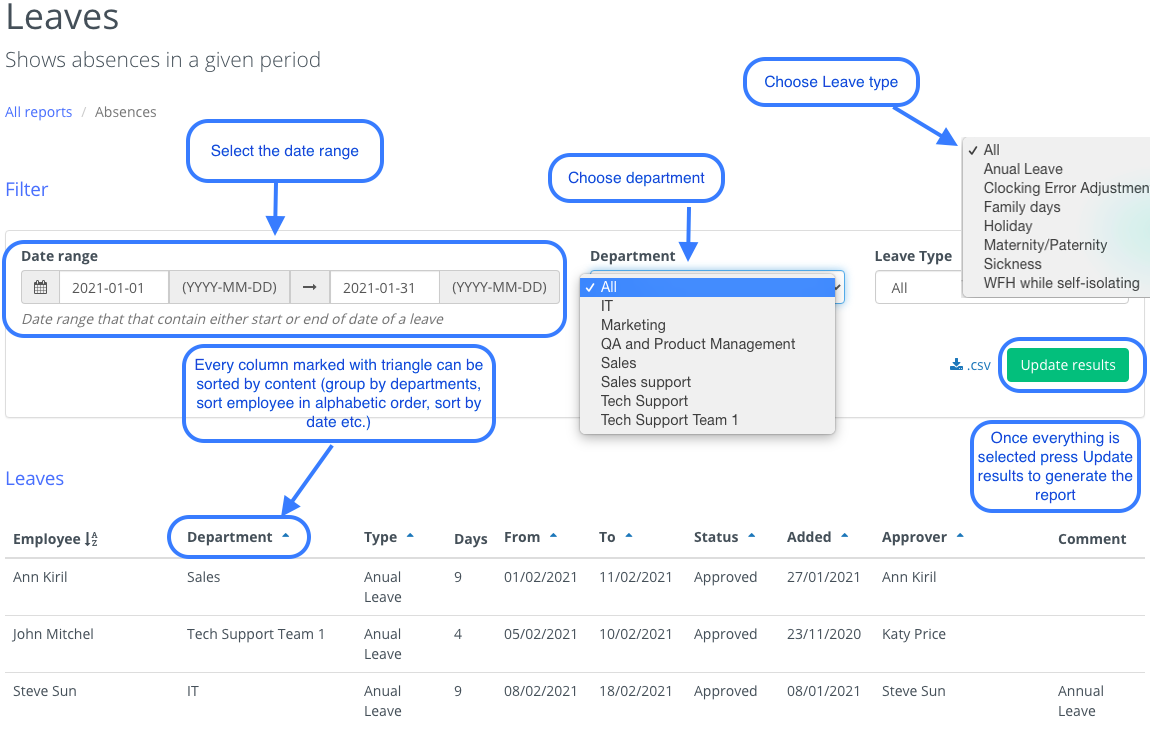 3. Email audit - email message trail for every  employee. There is no longer need to look through your inbox and see when requests was sent or who approved it and when. Complete trail of all messages related to leave requests with message content, date and time can be selected for a particular date range.